about
Founded by the industry leaders in IoT, we work for our customers as Trusted advisors to ensure they have the capabilities — the strategy, systems, tools, digital skills, solutions and technology — to realize their digital vision.
MESSAGE FROM THE LEADERSHIP
Everyone these days talk about digital and how it is shaping the business landscape. However, very few are really able to differentiate the hype from reality and build a tangible strategy that can translate into tangible and actionable outcomes. At INVIXIBLE, we pride ourselves as a team that has, not just once, rather multiple times build strategies and transformed them into business outcomes. We are an exciting team of experts who have served & led in some of the leading global technology businesses around the world. Our understanding of digital today is practical. One one hand, we are able to build an exciting vision for the future, but on the other hand, also break it down into pieces and deliver tangibly what is needed today.
We formed INVIXIBLE to challenge the status quo, to create awareness of what digital really means for businesses, to help businesses stay relevant and sustain in these times, to help businesses build future-first strategies, to drive our passion for people and technology and to help unlock drivers of success in businesses that they themselves cannot see. We have done that for decades in large corporates, however, now we want to do it for the industry on a much wider horizontal scale without limiting it to the types of businesses.
As a leadership team of INVIXIBLE, we believe in our people. We believe that everyone has a talent and it is our job to discover and unlock it. Because of this belief, we intensively work with youth, fresh talent & startups. We coach them, set them free to innovate and give them the empowerment that they need to do amazing things. We have seen confidence and passion rising in our talent from nowhere to everywhere. We have seen our teams becoming stronger everyday as a unit. We have come to understand that giving purpose & empowerment to our people and then trusting them in delivering outcomes builds strongest teams on the planet.
For us, it is not the size of the team or the role titles that matter, rather the trust, passion and belief that we put in for our customers as a team to deliver successful outcomes. If our belief system resonates with your business and ambitions and you are ready to transform, then lets come together and let us help you unlock your digital journey.
Let us help you enable your INVIXIBLE drivers of success!
key values
Our keys values are the result of our experience spanning a number of years of our people in the leadership roles across the technology industry. INVIXIBLE is a purpose-led and outcome driven company that lives five core values everyday: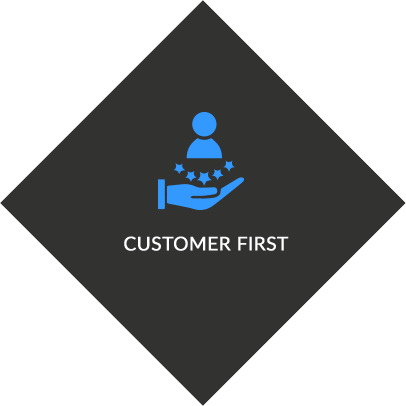 Always put customer's interest first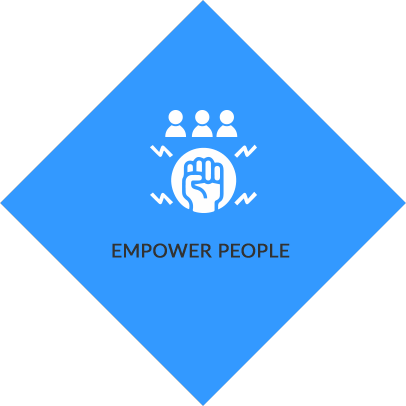 Create the right culture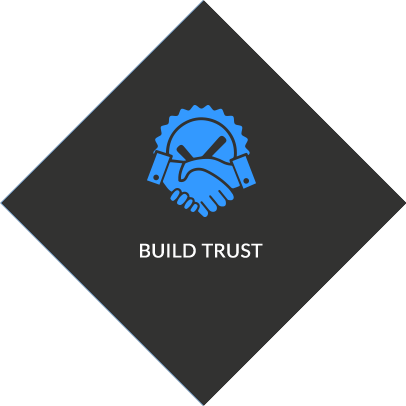 Always deliver on what we promise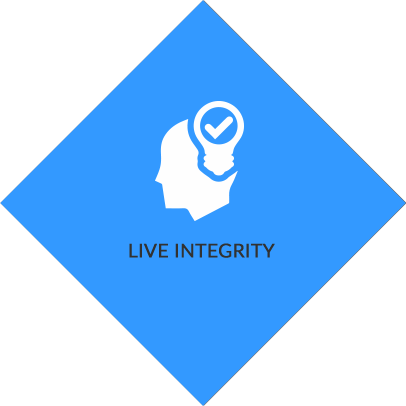 Always do the right thing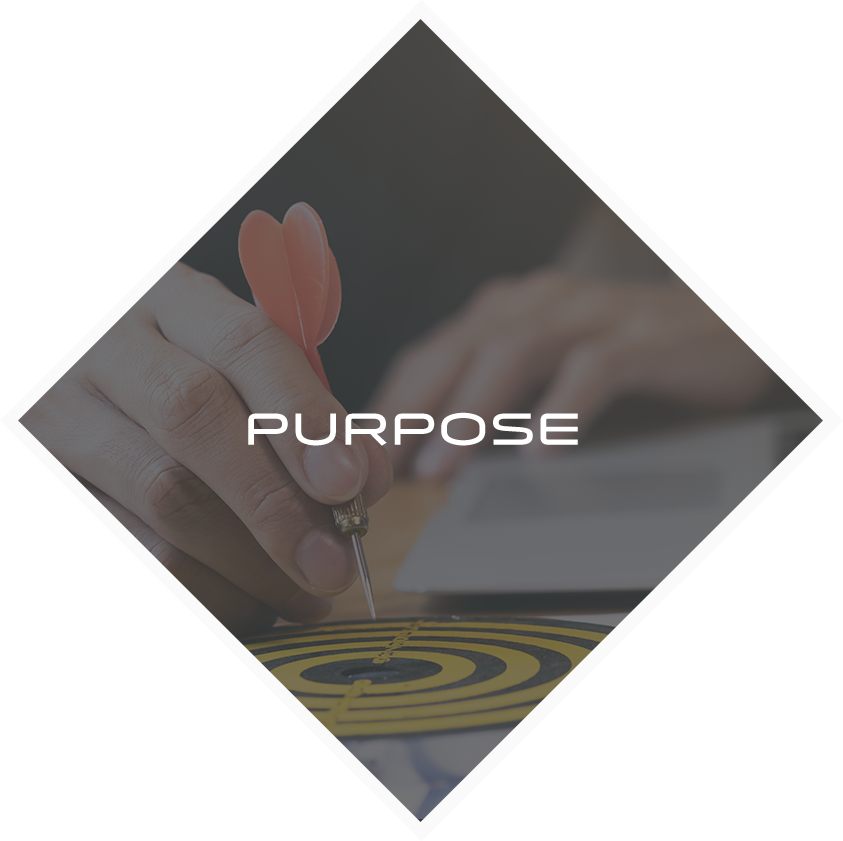 With decades long combined experience of our people, we have come to specialise in building strategies & delivering business outcomes. Along the journey, we have come to understand that the core drivers or success and growth are often overlooked leading to compromised success or failure. Today, we have made it our purpose to help our customers in discovering those hidden drivers and unlock growth and success for them that deliver their business outcomes. That has made us purpose-led. That is why we are INVIXIBLE!
We enable the invisible drivers
of success for any business
We believe in creating value through co-creation by understanding our customer problems and their strategic targets and then working collaboratively with them to deliver business outcomes by always putting their interests first.
Every business is different and so are their challenges, even within the same industries. Especially in the digital landscape, seemingly similar business challenges may require different solutions to address their needs. Therefore, a tailor made, just-for-you, digital solutions are more likely to unlock business growth than the ones built with a one-size-fits-all approach. Additionally, with change being the most active constant in the industry, many businesses simply struggle to understand what digital means for them, how can they differentiate hype from reality and what are really the use cases and technologies that are applicable to them.
Our vision is to bring sense to all the digital hype and help our customers to really define the true meaning of digital within their own business context. We do that by taking a co-creation and collaborative approach for defining, enabling and implementing a Digital Business Framework for our customers, which is their own & tailored just for them.
Digital business framwork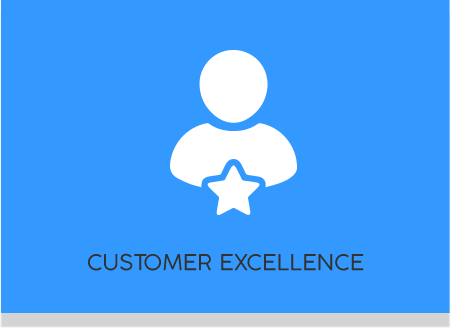 Deliver outcomes that exceed customer expectations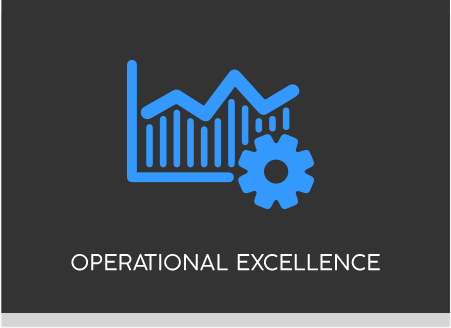 Operate effectively at scale with reduced time to market and operational costs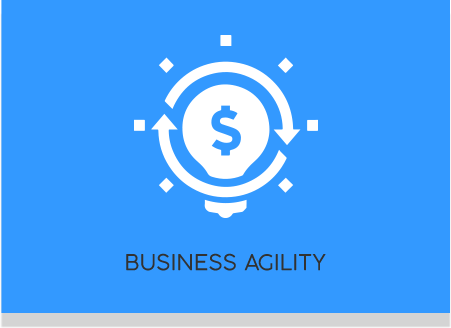 Evolve towards future-proof strategy organisation & culture to become a digital business
We are able to realise our vision every day through our extensive domain experience, best-in class people, our partner ecosystem and by leveraging our competences in modern technologies, such as, Internet of Things, Data Analytics, Automation & Artificial Intelligence.
We believe passionately in our vision and our ability to provide thought leadership and deliver outcomes that exceed customer expectations.
why us
We are in an era of digital disruption, where the company life span is reducing every year. The pace of creation and innovation is outpacing the ability of businesses to adopt quickly.
The challenge
We understand the challenge and can help our customers in taking steps that enable continuous evolution of their business towards digital and modern operational practices. Through domain knowledge, modern best practices and technology adoption we help our customers in preventing from becoming irrelevant.
We understand the needs of today's business dynamics;
The dynamics
A future-proof strategy for digital adoption and CX is a must
Decisions must be made through data-driven insights
Embracing modern technologies is unavoidable
Challenging the status-quo mind-set is a challenge
Automation must be adopted to let people focus on business value
Businesses need to be hyper-aware of their end to end operational performance
Co-creation with customers and partners is not optional
Continuous learning to reskill and be agile is key to adopt culture of innovation
We believe in creating value through co-creation by understanding customer problems, their strategic targets and the desired business outcomes. We work with customers collaboratively to deliver solutions by always putting their interests first. We strive to create value for our customers by providing:
• Co-creation mindset
We take a strategic partner approach rather than a transactional approach to solve your business problem.
• Thought Leadership
We provide thought leadership and insights from across the industry that is relevant to your situation.
• Tailored Services
We are flexible on how we tailor our services, but still ensure to deliver high quality solutions and services for your needs.
• Living Our Values
We always live by our key values to give you the confidence and trust that you need to work with us.
Our people are amongst the best in the trade and we pick them very selectively to serve our customers. They have a combined cross-industry domain experience spanning decades in digital & business transformation and in creating value using through cutting edge technology, such as, Internet of Things, Data Analytics, Automation, Artificial Intelligence & 5G. Our experts have helped leading players across the industry to enable digital adoption, while always keeping their business acumen in focus to differentiate hype from reality. We have developed strategies and have delivered large digital adoption projects by bringing extensive technical and business expertise to the table.